Yesterday at the VoiceCon conference currently being held in Orlando, IBM released predictions for five future trends that will increase demand for the fast-growing unified communications market and reshape the way businesses and workers communicate and collaborate worldwide.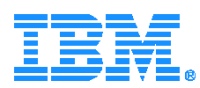 The predictions, made in a keynote address by Mike Rhodin, General Manager of IBM Lotus software, included:
1) The Virtual Workplace will become the rule. No need to leave the office. Just bring it along. Desk phones and desktop computers will gradually disappear, replaced by mobile devices, including laptops, that take on traditional office capabilities. Social networking tools and virtual world meeting experiences will simulate the feeling on being there in-person. Work models will be changed by expanded globalization and green business initiatives that reduce travel and encourage work at home.
2) Instant Messaging and other real-time collaboration tools will become the norm, bypassing e-mail. Just as e-mail became a business necessity, a new generation of workers has a new expectation for instant messaging (IM) as the preferred method of business interaction. This will fuel more rapid adoption of unified communications as traditional IM becomes the core extension point for multi-modal communications.
3) Beyond Phone Calls to Collaborative Business Processes. Companies will go beyond the initial capabilities of IM, like click-to-call and online presence, to deep integration with business processes and line-of-business applications, where they can realize the greatest benefit.