In a paper released yesterday, AJ.P. Gownder and James L. McQuivey at Forrester predict that by 2013 Apple will become the hub of the digital home. They support this contention by imagining eight future Apple products including "wall-mountable digital picture frames with small high-definition screens and speakers that wirelessly play media", "an Apple 'clock radio' that pipes in music and other media across a home network", and "an 'AppleSound' universal remote control, also with a touch-sensitive screen, that lets users browse their music collections and change the songs playing through their stereo as they stroll around the house."
I tend to concur with the rest of the blogosphere in that this is quite the tame list and that we'll probably see significantly more advanced products from the likes of Apple circa 2013. With dropping component costs (hi-rez screens, processors, graphics cards, etc.), rising data transfer speeds (Internet2, a possible re-allocation of analog TV spectrum) new competition from proliferating design & interface companies, and the fact that most of these concepts already in prototype, I believe such products are more likely to hit mass-markets inside of 3 years rather than 5 long years away.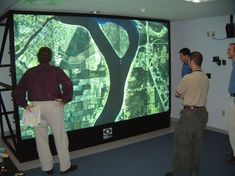 In particular I find the "wall-mountable digital picture frames" prediction a bit weak. If former Xerox PARC Director John Seely Brown is accurate in his estimation that Apple CEO Steve Jobs "is positioning himself to take over completely the living room," then by 2013 I see the company developing radically cooler products such as a slick telepresence interface that future blogger Dick Pelletier expects by 2015 or before .
Being that such devices, albeit clunky and expensive versions, are already being sold by the likes of Cisco and VisBox, and that holographic and projection technologies could eliminate the expensive screen altogether, it's unlikely that Steve Jobs and his crack team of agile researchers and designers haven't yet realized the trumping value of rich multi-purpose, telepresence-enabling interfaces. (cont.)