Yesterday at the VoiceCon conference currently being held in Orlando, IBM released predictions for five future trends that will increase demand for the fast-growing unified communications market and reshape the way businesses and workers communicate and collaborate worldwide.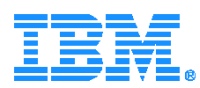 The predictions, made in a keynote address by Mike Rhodin, General Manager of IBM Lotus software, included:
1) The Virtual Workplace will become the rule. No need to leave the office. Just bring it along. Desk phones and desktop computers will gradually disappear, replaced by mobile devices, including laptops, that take on traditional office capabilities. Social networking tools and virtual world meeting experiences will simulate the feeling on being there in-person. Work models will be changed by expanded globalization and green business initiatives that reduce travel and encourage work at home.
2) Instant Messaging and other real-time collaboration tools will become the norm, bypassing e-mail. Just as e-mail became a business necessity, a new generation of workers has a new expectation for instant messaging (IM) as the preferred method of business interaction. This will fuel more rapid adoption of unified communications as traditional IM becomes the core extension point for multi-modal communications.
3) Beyond Phone Calls to Collaborative Business Processes. Companies will go beyond the initial capabilities of IM, like click-to-call and online presence, to deep integration with business processes and line-of-business applications, where they can realize the greatest benefit.
4) Interoperability and Open Standards will tear down proprietary walls across business and public domains. Corporate demand for interoperability and maturing of industry standards will force unified communications providers to embrace interoperability. Converged, aggregated, and rich presence will allow businesses and individuals to better find and reach the appropriate resources, removing inefficiencies from business processes and daily lives.
5) New meeting models will emerge. Hang up on routine, calendared conference calls. The definition of "meetings" will radically transform and become increasingly adhoc and instantaneous based on context and need. 3-D virtual world and gaming technologies will significantly influence online corporate meeting experiences to deliver more life-like experiences demanded by the next generation workers who will operate more efficiently in this familiar environment.
IDC estimates the unified communications market will reach $17 billion in worldwide revenue in 2011, growing at 38 percent compounded annually from 2007. As such, IBM sees unified communications as the next significant frontier for technology growth. To meet these demands, IBM is investing significantly in a range of resources, including software, services and research. IBM has a growing number of social and collaborative software research projects with more than 70 researchers and more than 1,300 IBM software developers and technical experts contributing to unified communications. New technical skills programs for IBM developers are being used to help accelerate software development, including the teaching of Eclipse-based development. In addition, IBM's Venture Capital program is working to identify and fuel promising new innovations in unified communications.
Comment Thread (0 Responses)